---
Healthcare for dogs, cats, and furry pocket pets including guinea pigs, rats, rabbits, and ferrets

2006 Artesia Blvd. Redondo Beach, Ca 90278 310-376-0072
---
The Family Pet Clinic of Redondo Beach is pleased to provide the high quality line of Hills prescription foods for the benefit of your pet's health.
Our Medical Director and clinic owner, Dr. Kimberly Daffner is an expert in the veterinary care of bulldogs. Please check out our "Bulldog Wellness" services page for a complete listing of veterinary services specific to the care of bulldogs.
The Family Pet Clinic of Redondo Beach is a proud supporter of the Southern California Bulldog Rescue providing our veterinary expertise in Brachycephalic Breeds.
The Family Pet Clinic of Redondo Beach is a member and recommended veterinary clinic of The Bulldog Club of America.
Our Mission Statement

Family Pet Clinic of Redondo Beach is committed to providing excellent medical and surgical care in a safe, clean, state-of-the-art facility which meets the highest standards of veterinary medicine.
Our team understands your pets are members of the family and promises to treat them with love, compassion and kindness. We are honored by the trust you place in us and will do our best to promote the long and healthy life of your pets.
We invite you to take a virtual tour of our Pet Hospital!
We have convenient separate dog and cat entrances!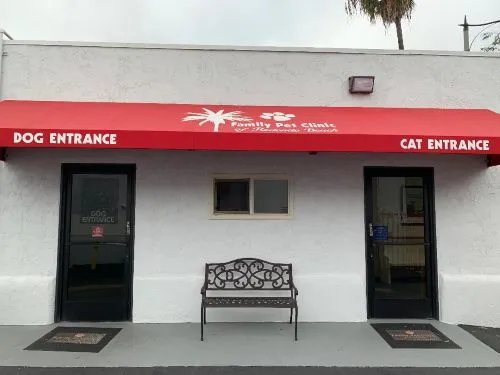 And a convenient dog park!

Pet Emergency? Read no further and call us right away!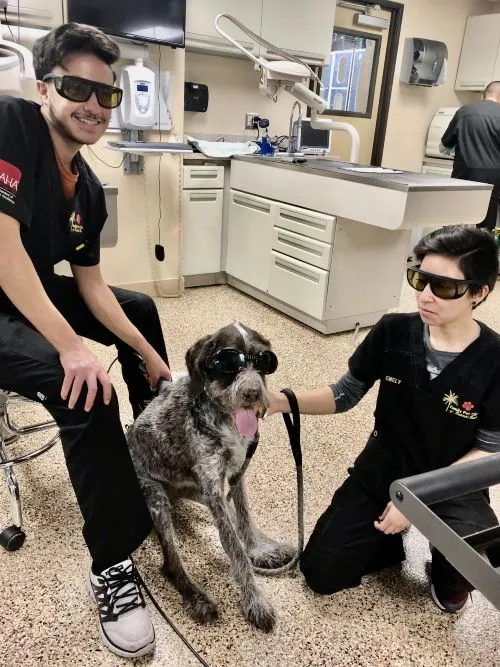 If you live in Redondo Beach or the surrounding area in CA, then you have picked the perfect site to find a veterinarian.
Family Pet Clinic has licensed veterinarians on staff, specializing in health and wellness for dogs, cats, and exotics.
Your pet's health and well being is very important to us and we will take every step to give your pet the best possible care.
Family Pet Clinic of Redondo Beach is a full service animal hospital and will take both emergency cases as well as less urgent medical, surgical, and dental issues.
Our veterinarians are experienced in all types of conditions and treatments.
Beyond first rate pet care, we make our clinic comfortable, kid-friendly, and a very calm environment so your pet can relax in the waiting room and look forward to meeting his or her own Redondo Beach veterinarian.
We have a number of resources for you to learn about how to take better care of your pets. Browse around and look at our articles and pet videos. The best veterinary care for animals is ongoing nutrition and problem prevention.
If you want to ask a question call 310-376-0072 or email us and we'll promptly get back to you. Our Redondo Beach veterinarian office is very easy to get to, and you can find directions on our Contact Us page.
You can also subscribe to our newsletter which is created especially for Redondo Beach pet owners. In between your veterinary visits, your pet will benefit from you reading these free informative articles.
At Family Pet Clinic of Redondo Beach, we treat your pets like the valued family members they are.
Redondo Beach Veterinarian | Family Pet Clinic of Redondo Beach | 310-376-0072
2006 Artesia Blvd
Redondo Beach, CA 90278