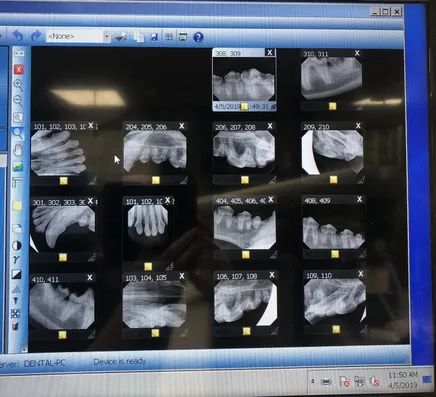 We are fully equipped with state-of-the-art digital equipment to provide on-site pet x-rays of bone or soft tissue. X-rays are an important diagnostic tool when assessing injury as well as monitoring ongoing conditions and maintaining pre-anesthetic safety.
All senior patients undergoing anesthetized elective care have chest x-rays taken preoperatively. X-rays can easily be submitted electronically to a board-certified radiologist and a report generated within an hour. This report makes recommendations pertaining to safe anesthesia.
We also utilize a digital x-ray system which allows us to assess dental problems below the gum line and treat at the time the patient is anesthetized for cleaning.