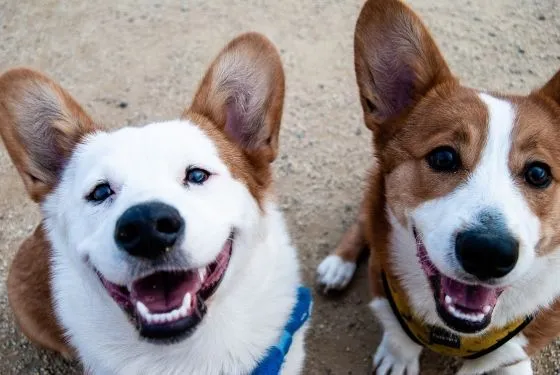 Dental disease is an epidemic in our pet population causing systemic health problems which affect organs such as heart, kidneys and liver.
Pets tend not to show pain and discomfort and rely on you to notice signs. Usually the most notable sign that is ignored is bad breath. This is a sign of severe periodontal disease.

85% of all dogs and cats have some degree of periodontal disease by the time they are two years of age. We recommend complete dog teeth cleanings and cat teeth cleanings under anesthesia once we have determined that periodontal disease is present.
We utilize ultrasonic scaling above and below the gum line followed by polishing. A full-mouth set of dental x-rays are taken to view the roots and bone below the gum line.
Extractions are sometimes necessary due to disease or tooth fracture. They are performed while your pet is under anesthesia following the cleaning/x-ray process. We use multiple levels of pain control including local dental nerve blocks. Your pet will not experience pain.
Routine home care should be started at 3-4 months of age. It takes an average of two months for your pet to get used to having its teeth brushed.
A soft brush, finger brush, or a dental wipe can be used for routine brushing. There are toothpastes available for the dog and cat as human toothpastes are toxic to pets and should not be used.
Daily brushing is absolutely the most effective home care, however, if the pet is opposed to brushing, other home care products including chews, rinses, dental diets, and water additives can be used.
As your veterinary dentist of choice, we provide complete dog dental care and cat dental care services at the Family Pet Clinic of Redondo Beach!
Check out our educational How to Brush Your Dog's Teeth video below!